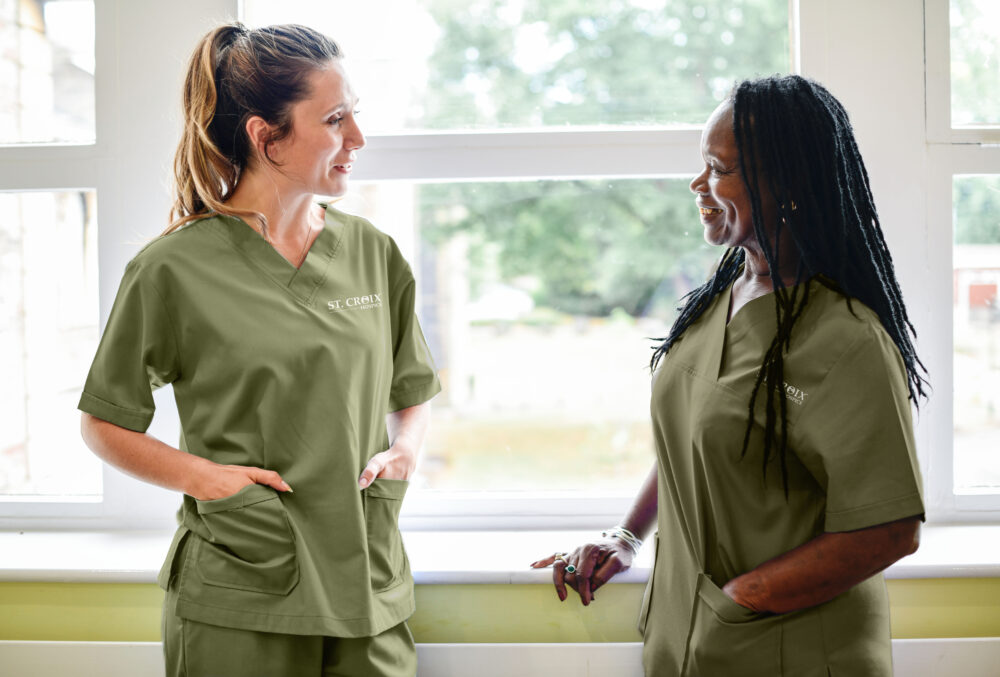 The Four Levels of Hospice
Published
July 19, 2023
Other Resources
Hospice care is a specialized form of healthcare that focuses on providing support and comfort to individuals who are nearing the end of life. It aims to enhance the quality of life for patients with a terminal illness and their families by addressing physical, emotional and spiritual needs. Hospice care is a benefit covered by Medicare/Medicaid and most private insurance and offers four different levels of care based on the specific needs of the patient and their caregivers.
Routine Home Care
The first level is routine home care, which is the most common form of hospice. It's designed for patients who are generally stable and whose symptoms, such as pain or nausea, are effectively controlled. This level of care is typically provided wherever the patient calls home.
Home care refers to healthcare services and support provided in the patient's own residence. It involves a range of medical, personal, and supportive care provided by trained professionals to individuals who may need assistance with daily activities, medication management, or medical monitoring but prefer to remain in the comfort of their own home.
Benefits of Home care
Home care offers numerous benefits, including personalized care in a familiar environment, promoting comfort, independence, and a sense of security. It allows individuals to receive care tailored to their specific needs, maintain their routines and familiar surroundings, and stay connected with their families and communities.
The Home Care Team
Home health professionals, including nurses, aides, therapists and other skilled caregivers play a vital role in providing comprehensive care within the home setting. They assess and monitor the patient's health, administer medications, provide wound care, assist with activities of daily living, offer physical and occupational therapy, and educate patients and their families on managing their health conditions. These professionals collaborate with the patient's health care team to develop and implement a personalized care plan, ensuring optimal health outcomes and quality of life.
Routine Home Care Eligibility
Eligibility for routine home care varies based on specific criteria determined by the healthcare provider or the hospice agency. Generally, patients must have a life-limiting illness with a prognosis of six months or less, as certified by their physician. They should also have a stable home environment that allows for the provision of necessary care and support.
Continuous Home Care
Continuous home care is a level of hospice care provided during periods of crisis when a patient's symptoms become uncontrolled or severe. It differs from routine home care in that it can offer round-the-clock support by the hospice care team, including nurses and aides who provide monitoring, skilled nursing interventions and personal care. This level of care aims to stabilize the patient's symptoms, prevent unnecessary hospitalizations, and allow them to receive necessary support in the comfort of their own home.
Hospice Care Team Support
Hospice care teams play a crucial role in providing continuous care to patients and their families. Comprised of nurses, doctors, social workers, chaplains and aides, these teams collaborate to ensure the availability of care when needed. They address emergent needs, manage symptoms and provide emotional support and guidance to patients and their families. The implementation of continuous care is essential in effectively managing unattended symptoms and ensuring a compassionate approach to hospice care.
Continuous Home Care Criteria and Situations
Continuous home care is typically required in situations where a patient experiences severe and uncontrolled symptoms that cannot be effectively managed with routine home care alone. This can include severe pain crises, uncontrolled nausea or vomiting, respiratory distress, anxiety, or other acute symptoms. Continuous home care is initiated to provide intensive nursing care, close monitoring, frequent medication adjustments, and skilled interventions to stabilize the patient's condition and prevent the need for hospitalization. This level of care ensures that patients receive immediate attention and relief during critical periods of symptom exacerbation, enabling them to remain in a familiar and supportive environment.
Respite Care
The third level is respite care, which offers temporary relief to the patient's primary caregiver. It's provided in a nursing home, hospice inpatient facility or hospital, allowing the caregiver to take a break. Respite care is based on the needs of the caregiver rather than the patient's symptoms.
Benefits of Respite Care
The benefits of respite care are significant. For patients, respite care offers specialized attention, social engagement, and assistance with daily activities, promoting overall well-being. For caregivers, respite care provides much-needed rest, reduces burnout, and improves their ability to provide long-term care. Additionally, respite care benefits families by strengthening family relationships, reducing stress, and fostering a sense of balance and self-care within the family unit.
Respite Care Eligibility
Eligibility for respite care varies depending on factors such as the individual's condition, the availability of respite care programs, and specific requirements set by healthcare providers or organizations offering respite care services. Typically, eligibility is based on the need for caregiving assistance and the availability of respite care resources in the community. Healthcare professionals, social workers or respite care providers can assess eligibility and guide families in accessing respite care services that best suit their needs.
General Inpatient Care
General inpatient care is a level of hospice care provided in a specialized facility, nursing home, hospital or hospice unit. It's intended for patients with complex medical needs or severe symptoms that cannot be effectively managed in a home setting. Here, the focus is on intensive medical care, symptom management and interventions to stabilize the patient's condition and provide comfort.
Caregiver Support in an Inpatient Setting
In an inpatient setting, caregivers, including nurses, doctors and support staff, provide a range of services and support to patients. This includes 24/7 access to medical care, pain and symptom management, assistance with activities of daily living, emotional support, counseling and coordination of care. Caregivers work closely with the interdisciplinary hospice team to ensure the patient's comfort and well-being.
Transitioning to General Inpatient Care
Transitioning to general inpatient care may occur for various reasons, such as uncontrolled pain, severe symptoms, complications related to the terminal illness, the need for intensive medical interventions or procedures, or the inability to manage the patient's condition effectively in a home or residential setting. The goal of transitioning to general inpatient care is to provide specialized care and resources that can address the complex needs of the patient, manage symptoms effectively, and maintain their comfort and dignity during the end-of-life phase.
Frequently Asked Questions
Can family members and caregivers be involved in hospice care at all four levels?
Yes, family members and caregivers play an important role in hospice care at all four levels. They are encouraged to be actively involved in the care and support of their loved one, receiving education, guidance and assistance from the hospice care team throughout the entire hospice journey.
What happens if a patient's condition changes while in one of the four levels of hospice care?
If a patient's condition changes while in one of the levels of hospice care, the care plan will be reassessed and adjusted accordingly. The hospice care team will collaborate with the patient, their family and other healthcare professionals to ensure that the appropriate level of care is provided to meet the changing needs of the patient.
How often are patients seen by hospice staff at each level of care?
The frequency of visits by hospice staff varies based on the patient's needs and the level of care provided. In routine home care, visits typically occur on a regular schedule as determined by the care plan. Continuous home care involves round-the-clock staff presence. In inpatient levels of care, the frequency of visits may depend on the specific needs and condition of the patient, with regular assessments and interventions provided as required. The goal is to ensure that patients receive the necessary support and monitoring to manage symptoms effectively and maintain comfort throughout their hospice care journey.