The St. Croix Hospice Difference
Our teams provide holistic, compassionate end-of-life care to meet the physical, social and spiritual needs of our patients – wherever they call home. We respect the unique wishes of each individual, providing expert local care with dignity and respect.
St. Croix Hospice focuses on delivering exceptional care for our patients, including specialty care programs such as our NorthStar Dementia and Navigate: Falls Prevention programs that increase quality of life for the end-of-life journey.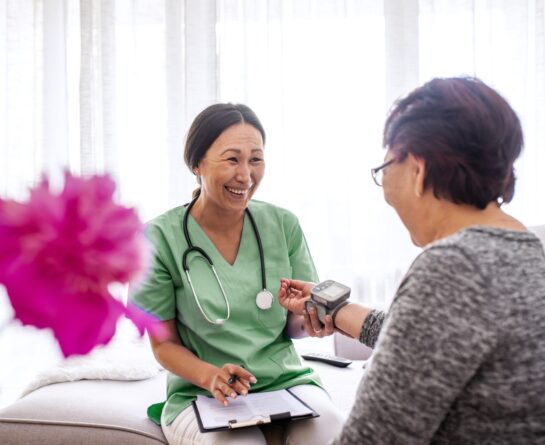 Who is Hospice For?
Hospice is for anyone with a life expectancy of six months or less, but can continue as long as a patient is eligible.
While we care for patients with many different diagnoses, common medical conditions we see include heart failure, Alzheimer's Disease and dementia-related disorders, and cancer, among others.
Benefits
Benefits of Hospice Care
The benefits are greatest when hospice is provided early, surrounding patients, families and caregivers with a team of compassionate experts. We focus on medical needs, family support and improving quality of life, so that you can focus on what matters most to you.  Learn More About Patient Services
Pain & Symptom Management
Support for Patients & Families
Improved Comfort & Quality of Life
We're With You on Your Hospice Journey
Each person's hospice journey is unique. St. Croix Hospice will be there to guide and support you every step of the way.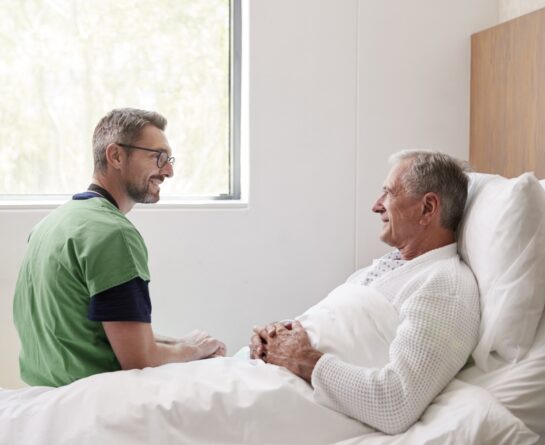 Let's Turn These Stigmas Upside Down
Hospice Myths & Truths
Common hospice myths keep many patients and families from receiving the full support of hospice care. Entering hospice early has many benefits including symptom management, pain relief, medical stabilization, enhanced quality of life and comprehensive support for patients and families.
Myth
Hospice is only available for patients with days or weeks to live.
Truth
Anyone with a life expectancy of six months or less may begin hospice care. Patients who live longer than six months may continue to be eligible.
Myth
Hospice means "giving up."
Truth
Hospice means shifting to a focus on quality of life for patients and their loved ones.
Myth
Hospice is only for cancer patients.
Truth
Patients with any life-limiting illness or terminal diagnosis can benefit from hospice services.
Myth
Patients must be hospitalized to receive hospice.
Truth
Hospice is not a place, it is a service. Hospice care can be provided wherever patients call home including assisted living facilities, nursing homes and private residences.
Myth
Hospice care is expensive.
Truth
Hospice care is covered by Medicare, Medicaid and most private insurers.
Myth
You must give up your primary doctor to begin hospice.
Truth
You may continue to see your primary doctor for a long as you would like; hospice works in partnership with primary care physicians.
Myth
Hospice means only physical care.
Truth
Hospice care also includes social, emotional and spiritual support for patients and their loved ones—including access to additional community resources.
Myth
All of your medical decisions must be made before beginning hospice.
Truth
You still may determine or adjust your care goals while in hospice.