The Team
At St. Croix Hospice, we're honored to support patients and their loved ones when they need us the most with a dedicated hospice care team. The best hospice care is provided by the best caregivers. At St. Croix Hospice we offer a supportive, team-oriented culture where you will succeed and thrive. St. Croix Hospice proudly serves Illinois, Indiana, Iowa, Kansas, Michigan, Minnesota, Missouri, Nebraska, South Dakota and Wisconsin.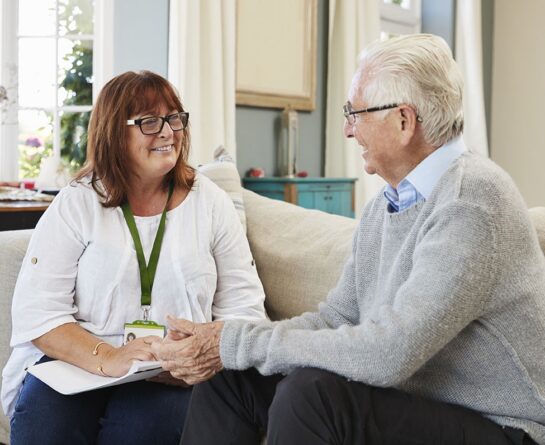 Featured Hospice Jobs
Hospice Aides at St. Croix Hospice are CNAs that work 1 on 1 with patients to create a caring and nurturing environment, ensuring each patient's specific care plan is followed. In addition to assisting with activities of daily living, they service as a vital guide for patients and their family members on their hospice journey.
Hospice Registered Nurses organize and direct hospice care and is experienced in nursing, with emphasis on community health education/experience. The RN directs the immediate services necessary to meet the needs of individual and families within their homes and communities.
Perks & Benefits
St. Croix Hospice offers a competitive salary and benefits package.
Insurance
Medical, dental, vision and life insurance benefits; and a flexible spending account (FSA) option.
PTO & Holidays
Generous paid time off (PTO) and holiday pay. 
401(K) Retirement Plan
Savings plan and employer match for eligible employees.
Employee Assistance Program
Resources for employees and immediate family members.
Tuition Reimbursement
Professional development and continuing education assistance.
Growth Opportunities
Internal Career Ladders and other professional growth opportunities.