What Services Does Hospice Provide?
The goal of hospice care is to provide patients with expert care during their end-of-life journey. All hospice services can be provided wherever you call home and are in accordance with your values and preferences for your care. The hospice team and medical director review the plan of care every 15 days, or more often if necessary. Your primary physician will authorize any changes to the plan of care as appropriate throughout the hospice journey.
Clinical Care
A team of physicians, nurses and hospice aides manage and provide the clinical care, medications, supplies, equipment and support related to all of a patient's medical care.
Therapy
Physical therapy, occupational therapy, nutritional counseling, speech therapy, massage therapy and music therapy.
Medical Care
Medications, medical supplies, X-rays, durable medical equipment, palliative treatment and certain surgical procedures when needed for pain and symptom management as it relates to the terminal diagnosis.
Spiritual & Social Support
Chaplains and social workers are available for emotional and practical support for both patients and their loved ones.
Advanced Care Planning
Advance Care Planning means making important decisions about the medical care you want to receive if you are unable to speak for yourself. If you or a loved one need help creating an advanced care plan outlining end-of-life wishes, our social workers will assist you.
Learn More
Lighthouse End-of-Life Planning Program
Although we cannot foresee what lies ahead, we have the power to create a plan that supports our loved ones in advance. Our Lighthouse End-of-Life Planning Program can light the way for your loved ones to support your healthcare wishes when you are unable to speak for yourself and handle your affairs when you are gone.
Learn More
Your Care Team
Hospice Physicians oversee patients' plans of care and communicate with their primary care doctors.
Registered Nurses coordinate and provide clinical care and education to patients and families.
Hospice Aides assist with patients' personal cares and provide caregivers a respite.
Social Workers identify community resources for additional support.
Dieticians help patients obtain the best nutrition possible in the context of their illness.
Music Therapists perform music with personal meaning to provide peace, relaxation and joy.
Massage Therapists offer patients the natural benefits of physical touch.
Physical, occupational and speech therapists help patients maintain functional abilities and offer strategies for pain control.
Chaplains support the personal beliefs and spirituality of each individual.
Bereavement Counselors provide grief support to families for up to 13 months after a loved one's death.
We're here to answer your questions about our hospice care services.
Family Support
Whether you're considering hospice for yourself or a loved one, making the decision comes with many questions. How is eligibility determined? What does hospice actually mean? Where do I begin?
We are here to help. When you choose St. Croix Hospice, you'll receive the education, resources and support you need, right from the start. We are available 24/7 to answer your questions at 855-278-2764.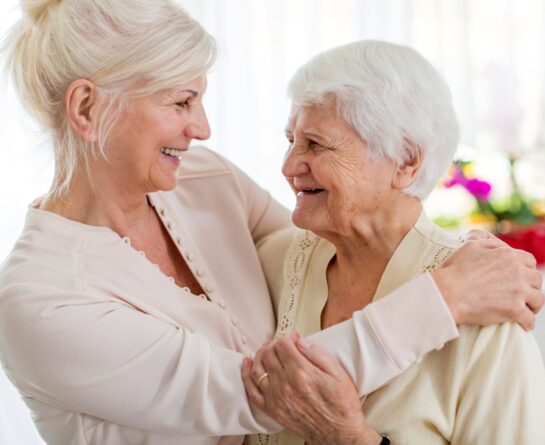 FAQ
What does the hospice journey look like?
Who qualifies for hospice care?
Hospice is for anyone with a life expectancy of six months or less, but can continue as long as a patient is eligible.
Does hospice care help loved ones after the patient passes?
St. Croix Hospice provides bereavement support for up to 13 months after the death of a loved one.
How is hospice paid for?
Hospice care is covered by Medicare, Medicaid and most private insurers.