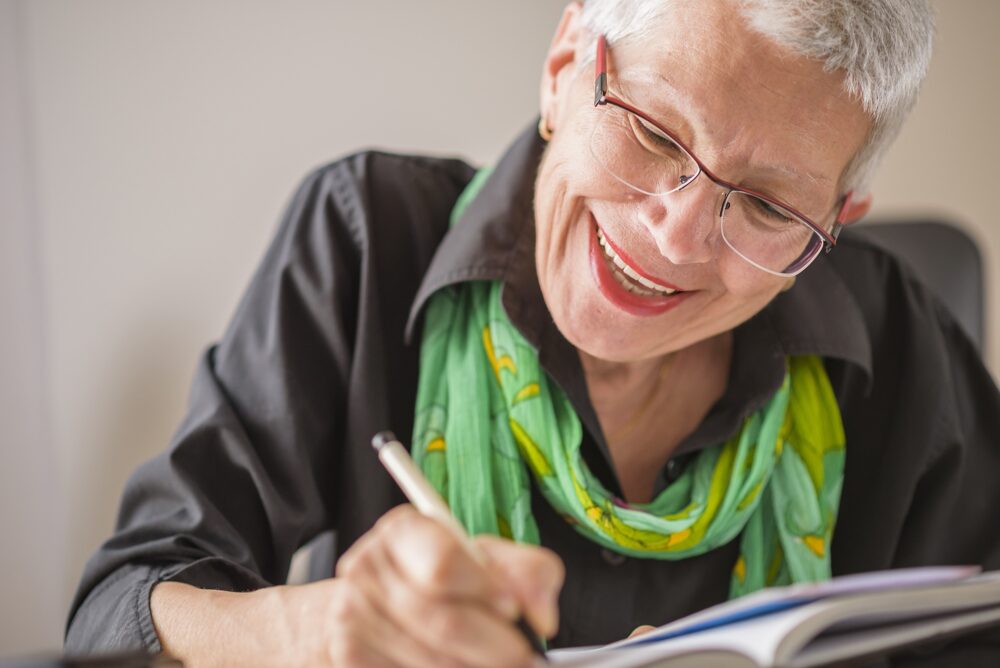 Advance Care Planning
Published
June 14, 2023
Other Resources
Advance Care Planning means making important decisions about the medical care you want to receive if you are unable to speak for yourself, and doctors and family members are making decisions for you. This includes thinking and talking with loved ones about your end-of-life wishes.
Studies Show That Advance Care Planning:
End-of-life planning is a crucial process that benefits individuals of all ages. By creating a living will and documenting healthcare preferences, one can reduce aggressive treatments and hospitalizations, receive personalized care aligned with their wishes, and alleviate stress for loved ones. This proactive approach also leads to improved access to end-of-life services, such as palliative and hospice care, ensuring a smoother and more comfortable transition at any stage of life. It's never too early to start planning for the future, and by doing so, individuals can have peace of mind knowing their healthcare decisions will be respected and their end-of-life journey will reflect their values and desires.
Where Do I Begin?
Start the Advance Care Planning process at any age by talking with family members about what your care wishes would be in a medical emergency and at the end of life. Conversations are best started while you are in good health and should include things like emergency treatments, comfort care and your personal values. You can also talk with your doctor about your current health and advance care planning decisions that may come up.
What Is a Living Will?
A living will documents the medical treatment you want or do not want if you are unable to speak for yourself. This can clarify and ensure your needs and wishes are fulfilled anytime, including end-of-life, by sharing your choices about care with loved ones and healthcare providers.
Examples of some medical choices you could include in your living will for your care team could include:
Cardiopulmonary resuscitation (CPR) I do/do not want CPR to restart my heart if it stops beating.
Pain medications I do/do not want pain medications at end of life to keep me physically comfortable.
Feeding tubes I do/do not want to be given nutrition and fluids via a feeding tube at end of life.
Ventilators I do/do not want help breathing if I am unable to breathe by myself.
Comfort care I do/do not want comfort care, such as hospice care, to help manage pain and keep me comfortable at end of life.
State-Specific Resources
Advance directives are legal documents that inform your care team and family members of your healthcare preferences. They are an important part of your Advance Care Plan at any age.
Because each U.S. state's advance directive laws are different, it's important to complete the correct forms for your state of residence. If you frequently travel between state lines, consider signing advance directive forms for all states where you may need care to ensure your advance care planning in your end-of-life journey is taken care of.
Things To Consider When Making Your Advance Care Plan
Who is someone I trust to become my healthcare proxy to make medical decisions for me if I am near death or unresponsive?
When would I want to stop life-sustaining treatment and begin comfort care?
What forms of physical, emotional and spiritual comforts are important to me?
What do I want family members to know about my end-of-life wishes?
Choosing Your Healthcare Proxy
Part of making an Advance Care Plan includes granting a healthcare proxy (or agent) legal
authority to make medical decisions if you are no longer able to speak for yourself.
Choose someone who:
Respects your personal beliefs and values, including your end-of-life preferences
Is a trusted family member or friend
Can remain focused in emotional situations
Is available if an urgent medical decision arises
Can stand up for you
Is comfortable asking difficult questions of doctors and nurses—even when they are busy
Having a conversation about your end-of-life wishes with your loved one can be difficult at any age. To get the conversation started, tell your loved ones about your advance care planning wishes and what you want to happen in a medical emergency or at the end-of-life if you are not able to speak for yourself. These conversations are best started when you are in good health, but are particularly important if you are experiencing declining health or have been diagnosed with a terminal illness.