Why Choose St. Croix Hospice For Support In Platteville, WI
St. Croix Hospice caregivers live in the local communities they serve, providing in-person care for hospice patients wherever they call home, including private residences, nursing homes and assisted living facilities. We bring our expert care directly to you or your loved ones in Platteville, WI, and the surrounding areas.

We're Hiring
We're always on the lookout for passionate professionals to join our hospice care team. From Hospice Aides to Registered Nurses, all team members are offered a competitive salary and benefits package.
See Open Positions

As part of the St. Croix Hospice North Star Dementia Program staff are Dementia Care Certified by the Crisis Prevention Institute (CPI).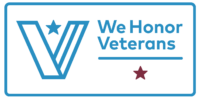 Truly amazing, a call on Friday, and a RN was at the home by 3 pm, the next day medical equipment arrived! All of the staff, have been astounding, punctual, very professional, kind, and graceful ...The entire family was able to honor

...

their fathers last wishes, and this service made it possible, with dignity, and style...Thank you, thank you, thank you !

read more

You all are incredible! Thank you for everything you do!

These people are absolutely amazing!! I don't know how they do what they do, but the compassion and care they gave my father in law while on hospice, was unbelievable! They became such a beautiful support system to us through the

...

entire process. A special Thank You to Monica and Shannon for all you did and the pouring out of love to "gramps" and granny.❤️❤️

read more