Why Choose St. Croix Hospice
Local St. Croix Hospice caregivers live in the communities they serve, providing in-person care for hospice patients wherever they call home, including private residences, nursing homes and assisted living facilities. Let our team in North Branch bring hospice care directly to you.
We're Hiring
We're always on the lookout for passionate professionals to join our hospice care team. From Hospice Aides to Registered Nurses, all team members are offered a competitive salary and benefits package.
See Open Positions

As part of the St. Croix Hospice North Star Dementia Program staff are Dementia Care Certified by the Crisis Prevention Institute (CPI).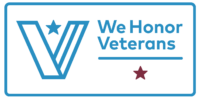 A huge dept of gratitude to the St Croix Hospice team! They were all so wonderful to my mother-in-law, going above and beyond to make her comfortable and pain free, helping eased our worry and stress through such a hard time.

I want to share that the service from our hospice team has been wonderful. This is a difficult time for our family, but the team has been so positive and helpful through it all; it makes it more bearable. My dad has been immobile and

...

has wanted to just be able to get outside to sit in the shade under the birch tree. Our team has made it possible and showed me how to transfer him so that this can happen. Our aid, Angie, is so caring and has stayed longer so that he could enjoy the outdoors and even brought caramel rolls to share with him and our family. It has meant so much to us to have her helping our family to care for him.

read more