Why Choose St. Croix Hospice in St. Cloud
Our local caregivers live in the communities they serve, providing in-person care for hospice patients wherever they call home, including private residences, nursing homes and assisted living facilities in and around St. Cloud area. We bring our expert care directly to you.
We're Hiring
We're always on the lookout for passionate professionals to join our hospice care team. From Hospice Aides to Registered Nurses, all team members are offered a competitive salary and benefits package.
See Open Positions

As part of the St. Croix Hospice North Star Dementia Program staff are Dementia Care Certified by the Crisis Prevention Institute (CPI).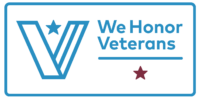 Maddi, RN and Liz, CNA went above and beyond caring for our mother in her last few months of life. They cared for her not just physically, but emotionally and socially. Mom looked forward to their visits and family was always updated

...

with any changes or concerns. In her last weeks, the level of care and support was everything we needed. It's never too early to consider hospice when quality of life is more important than quantity. Every time we visited, she thanked us for getting her on hospice so she could get care at home and stay out of the hospital. We would highly recommend St. Croix hospice.

read more

My brother Ralph had the very best care imaginable. They not only cared for Ralph but gave support for all family members.his while being was taken into account .