Why Choose St. Croix Hospice
Local St. Croix Hospice caregivers live in the communities they serve, providing in-person care for hospice for patients across the Harrisonville area wherever they call home, including private residences, nursing homes and assisted living facilities. We bring our expert hospice care directly to you.
We're Hiring
We're always on the lookout for passionate professionals to join our hospice care team. From Hospice Aides to Registered Nurses, all team members are offered a competitive salary and benefits package.
See Open Positions

As part of the St. Croix Hospice North Star Dementia Program staff are Dementia Care Certified by the Crisis Prevention Institute (CPI).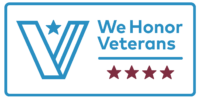 I want to take a moment and make sure that some wonderful people are recognized for the amazing care that my grandfather received while on Hospice services with St. Croix. The great and knowledgeable nurses Jamie, Hannah, and Billie.

...

Jackie, the social worker, stepped in when needed for anything. The amazing nurses aide, Alaina, had a way of getting done what needed done even on grandpa's most stubborn days. You all were angels when we needed you most. On behalf of my entire family, THANK YOU!!

read more

St. Croix is phenomenal. Their caring and loving touch made my husband's last days easier for me and our daughters.

My step dad was on service for over a year with St. Croix and they were amazing through the whole journey. They let us be loved ones, not caregivers as he declined. They stayed by his side until his last breath and for that we will

...

forever be grateful.

read more