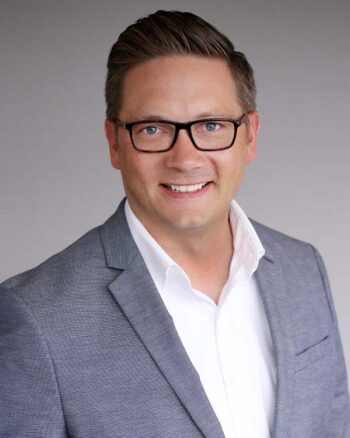 St. Croix Hospice Chief Commercial Officer Nate Grove began his career in the hospital setting, followed by time in post-acute care including DME, home health and infusion, prior to beginning his tenure in hospice care.
Nate joined St. Croix Hospice as a branch director in the early years of the agency and has gone on to fill the roles of Executive Director of Business Operations and Chief Development Officer helping lead the agency's significant growth before becoming Chief Administrative Officer in 2018 and Chief Commercial Officer in 2023.
A past board member of Minnesota Network of Hospice & Palliative Care (MNHPC), and committee member of the Minnesota Gerontological Society, Nate also frequently speaks about end-of-life care at conferences including Minnesota Nursing Home Social Workers Association (MNHSWA) and CareProviders.
Nate earned his Bachelor of Science degree in biology from Mayville State University in North Dakota.