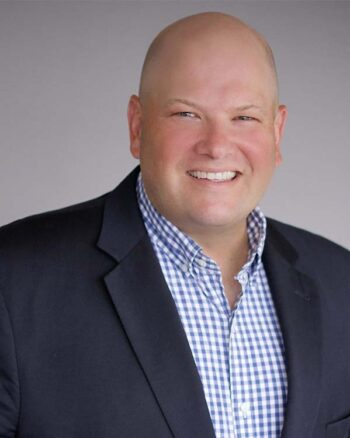 St. Croix Hospice founder and CEO Heath Bartness has more than 15 years of healthcare experience. Heath began his career as a graduate student working for the Iowa Department of Public Health, followed by his role as Secretary for the Senate Business and Labor Committee for the Iowa state legislature where he participated in a bipartisan health insurance work group.
Subsequently, Heath joined Care Initiatives, the largest non-profit owner of Iowa nursing homes as Administrator of their facility in Ottumwa, Iowa. He then became Administrator of Arbor Springs, a long-term care center in West Des Moines, Iowa, where his facility earned the Governor's Award for Quality Healthcare and enjoyed a 98% occupancy rate.
As a nursing home administrator, Heath saw the value hospice brought to facilities, leading him to create what is now St. Croix Hospice. Strong relationships with facilities are the foundation of St. Croix Hospice, complementing the care nursing homes, assisted living and other housing options provide. Under Heath's leadership St. Croix Hospice has experienced tremendous growth based on high quality care provided to patients, families and caregivers.
Heath earned his BA in Political Science/Public Administration from Buena Vista University, where he now serves on the Board of Trustees, and his Master's Degree in Healthcare Administration from Des Moines University of Osteopathic Medicine.