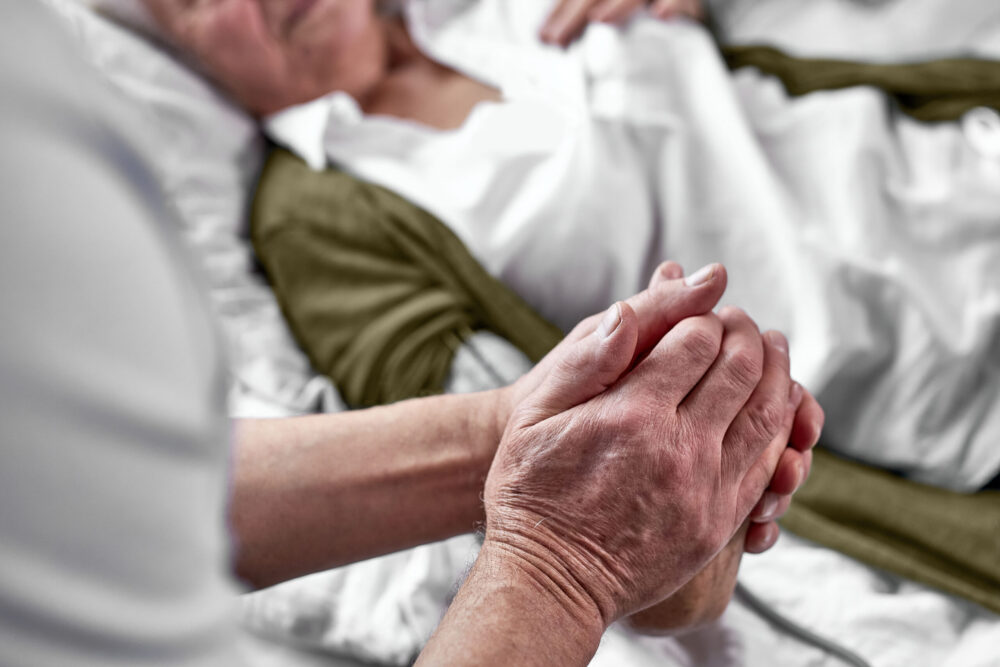 Hospice for Liver Disease
Published
October 16, 2023
Liver disease is a broad term that encompasses various conditions and diseases affecting the liver. One of the most critical stages is end-stage liver disease (ESLD), where the liver has sustained significant damage and lost most of its functionality. Liver disease may also include conditions like hepatitis, cirrhosis, liver cancer, and fatty liver disease.
Need for Hospice Care
Chronic liver disease may progress to a point where the liver's normal function is severely compromised, leading patients to a stage where they qualify and would benefit from hospice care. This specialized care offers support and comfort for patients and their families when faced with a life-limiting illness.
Key Takeaways
Signs that it may be time for hospice for liver disease: Recognizing the symptoms and determining the right time for hospice care.
How hospice care can benefit eligible patients with liver disease: The various ways hospice care supports the patient's physical, emotional, and spiritual needs.
How hospice care can benefit the families of patients who have liver disease: The support and guidance offered to loved ones.
Frequently asked questions around hospice care and liver disease: Addressing common concerns and inquiries.
Signs it is Time for Hospice for Liver Disease
Patients with end-stage liver disease (ESLD) may exhibit a combination of symptoms and complications that indicate a progression of their disease to a point where they may benefit from hospice care. Some of these signs include:
Jaundice: Yellowing of the skin and eyes due to the liver's inability to process bilirubin.
Ascites: Accumulation of fluid in the abdomen, which may require frequent paracentesis (draining of fluid).
Frequent Hospitalizations: Multiple admissions to the hospital over a short period, especially for complications related to liver disease.
Nutritional Deficiencies: Significant weight loss and muscle wasting.
Other Complications: Such as spontaneous bacterial peritonitis, sepsis or liver cancer.
Eligibility Criteria
Eligibility criteria for hospice care in the context of liver disease follows a life expectancy of six months or less if the disease follows its natural course.
How Hospice Can Help Patients with Liver Disease
Hospice care offers a comprehensive and holistic approach to end-of-life care, aiming to improve the quality of life for patients with terminal illnesses, such as end-stage liver disease (ESLD).
Here's how hospice care can benefit those with liver disease:
Physically
Symptom Management: Hospice care focuses on alleviating the physical symptoms associated with ESLD, such as pain, nausea, itching, and shortness of breath. The care team provides appropriate medications and interventions to ensure the patient's comfort.
Personal Care: Hospice aides can assist with daily activities like bathing, dressing, and mobility, to manage personal hygiene and support with dignity.
Physical Therapy: In some cases physical therapy may be provided to help patients maintain mobility and reduce discomfort.
Nutritional Support: Given that patients with liver disease often experience malnutrition, hospice care can provide dietary counseling and support to optimize nutritional intake.
Mentally
Cognitive Support: ESLD can lead to hepatic encephalopathy, causing confusion and altered consciousness. Hospice care provides interventions to manage these symptoms and ensure a safe environment.
Education: The care team educates patients and families about the disease process, what to expect, and how to manage symptoms, reducing anxiety and uncertainty.
Counseling: Patients and families may also be connected with counseling support to cope with the challenges of their disease.
Emotionally
Emotional Support: Hospice care provides emotional support for both patients and families, helping them cope with the challenges and emotions associated with a terminal diagnosis. Chaplains and social workers are part of the hospice care team and can both provide support and connect patients and families with additional resources.
Bereavement Support: After the patient's passing, bereavement support is available for families for up to 13 months as they navigate the stages of grief.
Social Worker: These professionals can assist in addressing emotional and practical challenges, by providing guidance and support, as well as options for additional resources.
Spiritually
Spiritual Counseling: Chaplains are a part of the hospice care team and will meet patients and families where they are at spiritually provide support, and helping them find meaning, purpose, and peace as they approach the end of life.
Traditions: Hospice care respects and facilitates the religiousspiritual and/or cultural beliefs and traditions that are meaningful to each patient and their family.
Planning: Chaplains are also available to answer questions and provide support for memorial and funeral planning if needed.
Reducing Hospital Visits
Hospice care can significantly reduce the number of hospital visits for patients with liver disease in the following ways:
Home-Based Care: Hospice services are often provided in the patient's home or a home-like setting, reducing the need for hospital admissions.
24/7 Availability: Many hospice programs offer 24/7 on-call support, allowing families to address concerns or emergencies without needing to go to the hospital.
Proactive Symptom Management: By proactively managing symptoms and providing necessary interventions in a timely manner, the need for hospitalizations for uncontrolled symptoms can be reduced.
Education: By educating families on what to expect and how to manage common issues, many problems can be addressed at home without the need for a hospital visit.
Advanced Care Planning: Hospice teams work with patients and families to develop advanced care plans, ensuring that medical interventions align with the patient's wishes. This often reduces unwanted or unnecessary hospitalizations.
Hospice care provides a holistic approach that addresses the physical, mental, emotional, and spiritual needs of patients with liver disease, aiming to improve their quality of life in their final days and reduce the burden of frequent hospitalizations.
How Hospice Can Help Families of Those with Liver Disease
Hospice care is not only for the patient but also provides a comprehensive support system for families and caregivers. These individuals often face considerable emotional, physical and psychological stress and hospice aims to alleviate some of this burden.
Supporting Families and Caregivers
Hospice care is not only for patients but also for families, offering support in various ways such as:
Respite Care: Providing breaks for family caregivers.
Caregiver Training and Education: Teaching families how to care for their loved ones.
Bereavement Support: Offering guidance through the grieving process.
Emotional and Spiritual Support: Helping families cope with emotional and spiritual questions.
Hospice care for liver disease is a comprehensive approach that attends to the unique needs of patients and their families. From recognizing the signs that it's time for hospice to understanding how it benefits patients physically, mentally, emotionally, and spiritually, this compassionate care option offers support at a critical time. By extending care to families and addressing common questions, hospice for liver disease provides a holistic approach to end-of-life care. Whether you are a patient, family member, or caregiver, understanding hospice care can make a challenging journey a bit more manageable.
Frequently Asked Questions
What is the life expectancy of those with end-stage liver disease?
Life expectancy varies depending on various factors, including the type of liver disease, overall health, treatment, and more. A healthcare provider can provide specific information.
Is liver disease terminal?
Some forms of liver disease, particularly ESLD, can be terminal if not treated appropriately.
Can hospice care for liver disease be provided at home?
Yes, hospice care for liver disease can be provided at home, depending on the patient's needs and preferences. It allows patients to be in a familiar environment, surrounded by loved ones.